Hey All!
Happy Friday guys! Today I have for you, a shade from the recently released KBShimmer winter collection. This is Rollin' With the Chromies, let me just start by saying, holy hard to photograph! I think I sprained my wrist trying to get all the colours, and depth in this amazing polish, and if the shade shifting multi-chrome awesome isn't enough. It has a linear holo too! I only picked up one of the multi-chrome shades from this collection, but after seeing this in person, I decided I need the rest in my stash.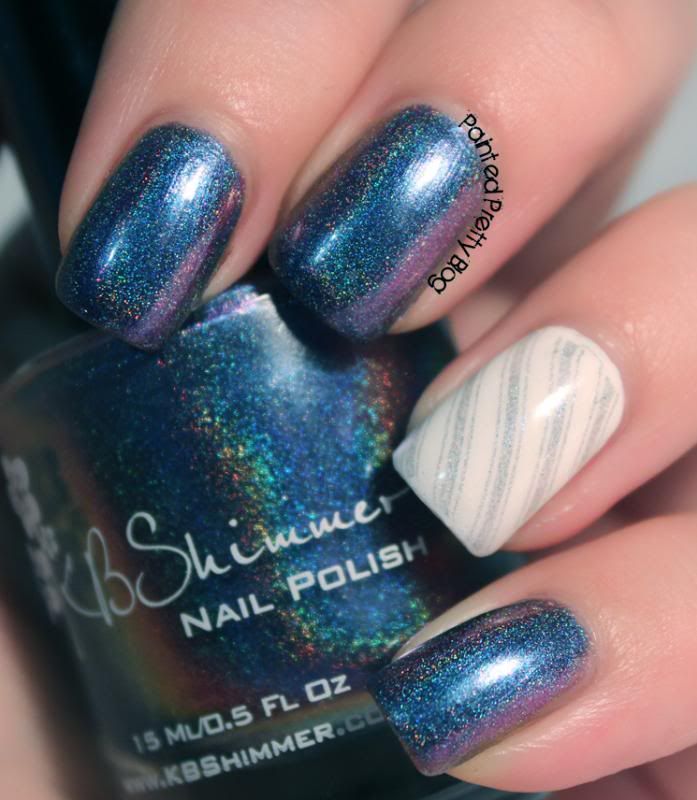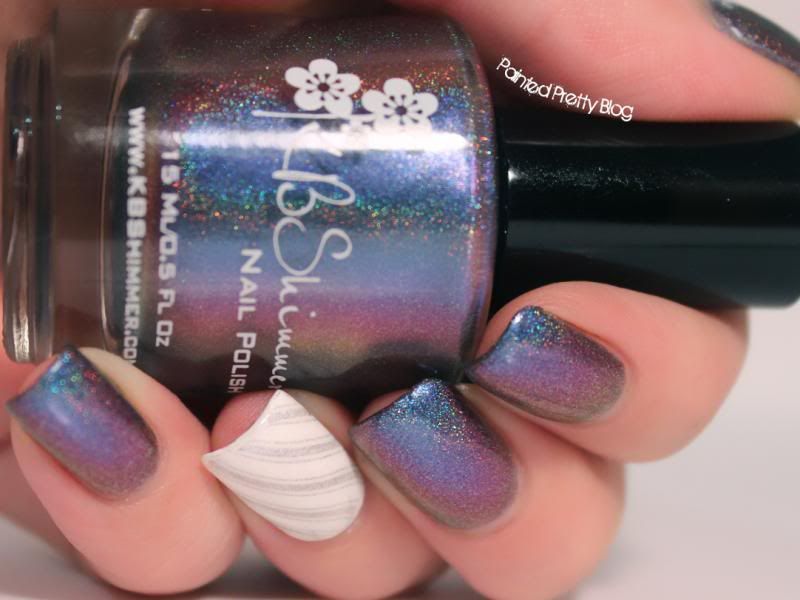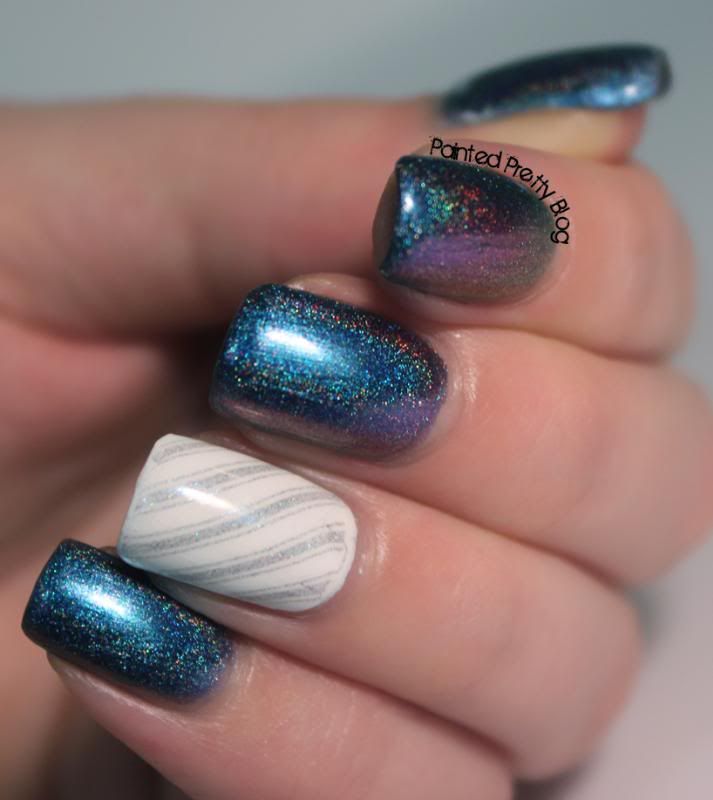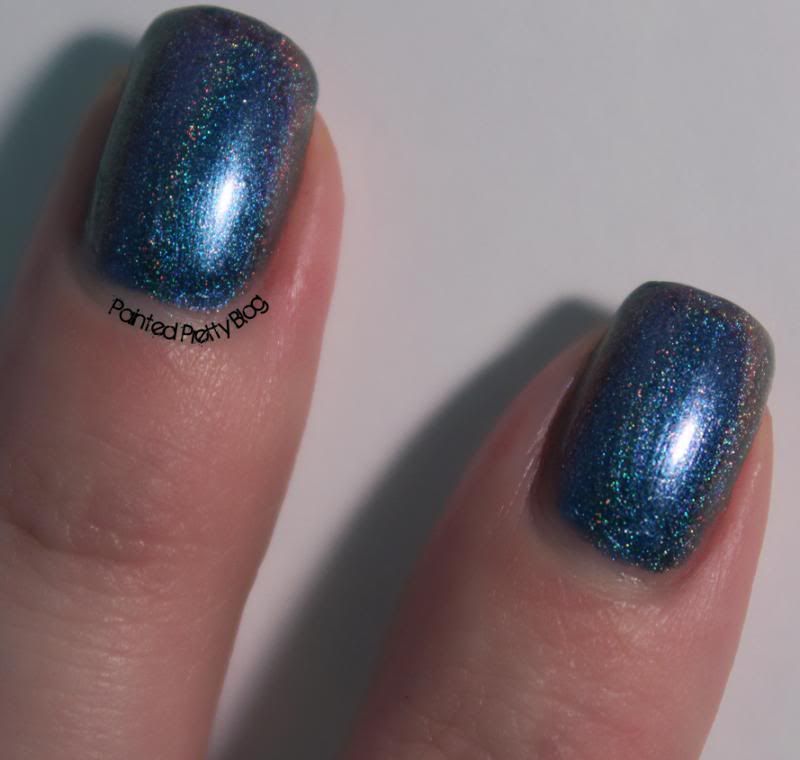 Isn't it just incredible!? I mean, look at all that multi-chrome awesome, and the linear holo! There is so much going on with this polish, that I am not even sure where to begin. It also, applies wonderfully, without any streaking, or bald spots. This is a shade, that I will totally be wearing over and over again! As an added bonus, as you can see from the images, it makes a pretty decent stamping polish too! It isn't incredibly dark, or super opaque, but I was looking for a simple, soft look, that wasn't over the top, for an accent nail. I simply painted my ring finger with Cult Nails Tempest (which btw is my new go-to white) then once that was dry, stamped with Bundle Monster's image plate BM-423, using KBShimmer's Rollin' With the Chromies. I like the soft look it gave, and am really pleased with how it turned out.
Alright guys and gals, I think that pretty much covers it for today. I hope you are all enjoying your week, and looking forward to the weekend. I know I am! Till next time!