Heya Guys!
It is so good to be back! I had some technical computer issues, last week, which, to say the least was NOT fun! :P That, with the nail room project, was keeping me pretty busy, and more importantly, away from the computer, since I didn't have one for a bit, but then, if that wasn't enough on my plate, I came down with the flu this week, so I have been holed up in my bedroom, with Kleenex and Netflix! I hope everyone has been having a better time of it these past couple weeks then me! Now, enough rambling, let's talk nails!
Spring is still being incredibly shy, but that didn't stop me from putting some lovely lady bugs on my nails, last week. I used all OPI polishes for this look, and I love the way this mani came out. It really made it feel spring for me, even if the weather refuses to admit, that it is, in fact spring!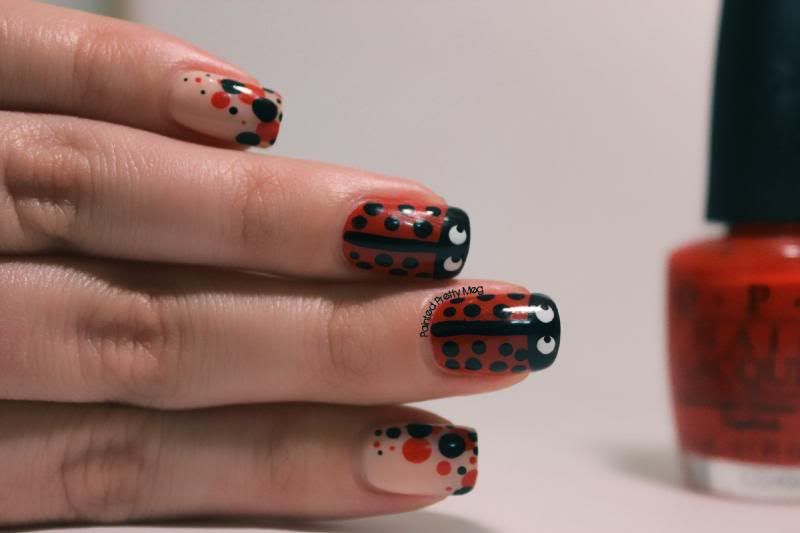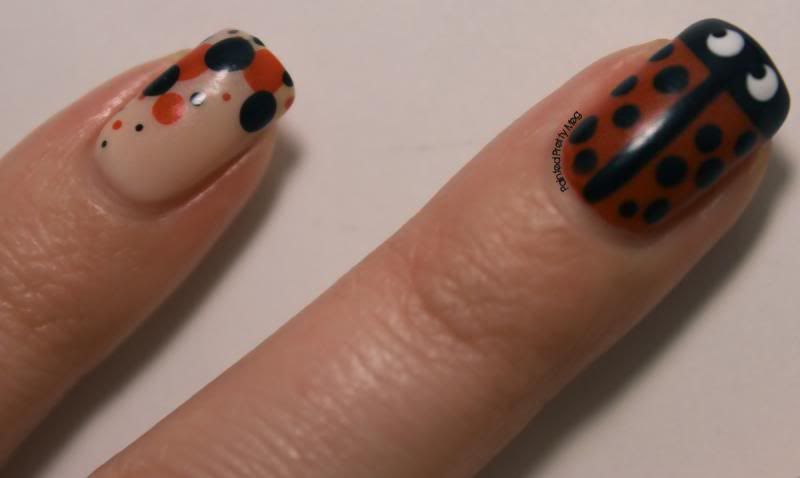 I had a bit of trouble, getting this to be colour accurate in my photo's, as I am sure you can see. I am really sorry about that, I spent a long time, and took about a 100 photo's, and the red just didn't want to show up properly in most photo's, I figured it was alright though, since this is mostly about the art, and not a review of the polishes! :P
This look, was pretty simple, and I free handed the lady bugs with a black striper polish. It was the only non OPI polish, in the whole look. Speaking of other polishes The red is OPI Red, the white was Alpine Snow, The nude shade on my pointer and pinky, is Bubble Bath, and the black dots are Black Onyx.
Alright guys and gals, I apologize if this post is a bit random, and doesn't make entire sense, having the flu, and being a bit foggy from cold medicine will do that! I really hope everyone loves the lady bugs as much as I do. Did any of you do any spring nails yet!? Are you looking forward to spring as much as I am!? Till Next time Kittens! < 3