Hey Guys!
It's Friday! Got to love that the weekend is finally here! You may have noticed that I did a major overhaul on the blog. I had been wanting to get a cleaner, more simple look on the blog for a while now, and I am so glad I finally put myself to work and did it! I hope you all love it as much as I do.
Today I have a mani, that has previously shown up on my instagram, but I loved it enough, I thought that it deserved it's own post here as well. I have recently become a huge fan of Colors By Llarowe, that woman makes seriously amazing, in your face, easy application holographic polishes. If you haven't tried any of them yet, I seriously urge you to consider it, you won't be sorry!
Click to read more!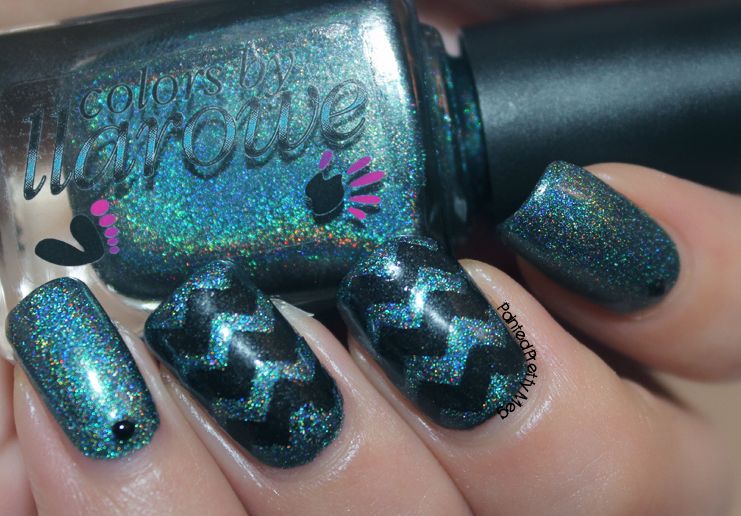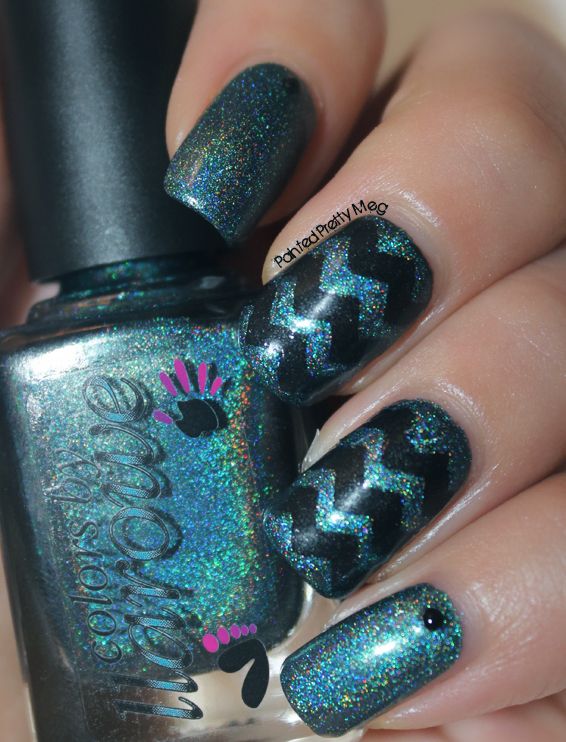 Little bit blurry, to show off some of that awesome rainbow action!
I paired this holo polish, with my trusty
Nail Vinyls
, using the regular chevron vinyl. I did the vinyls in OPI - 4 In The Morning. Which is a gorgeous satin finish polish. I wore it for a day or so with the matte satin finish, but by the time I took pictures, I had added a top coat, for a glossy finish. Both were gorgeous, and it really would come down to mood on which way you were to wear it.
One of my favourite things about this CBL polish, is that it has a super intense, in your face holo, without any dulling of the actual colour. The dusty teal shade, is still very much there, and not grayed out at all. It also wore extremely well. I ended up wearing this for multiple days, and it lasted with no chips and hardly any tip wear. I highly recommend this to any holo enthusiast.
Alright, I think that covers it for today. I hope everyone has a great weekend. I personally, am hoping it warms up again. It recently stormed here, and that lovely spring weather we were just starting to get a taste of, has disappeared into snow, ice and cold! :l Aside from that, I am hoping to get my nail room mostly finished! Cross your fingers for me! Till Next Time Kittens! <3