Hi Guys!
I hope everyone had a great weekend, mine was meh at best, I came down with a cold, that I am still fighting off, and so my weekend was filled with Kleenex, and cold medicine, and my bed! lol
Today, I wanna show off a mani I did at the end of last week, which was a bit outside my comfort zone. I recently got my hands on some of the OPI Brazil collection, and I was having trouble deciding what I wanted to wear first. In the end, I decided to throw caution to the wind, and wear a bunch, all at once, using the newly popular distressed method. I know it was around before, and have seen some debate on who started it first, but I got my idea, inspiration, and the tutorial from
Chalkboard Nails
so that is where I am going to give my credit. :)
Anyway, without further ado, here is what I ended up with!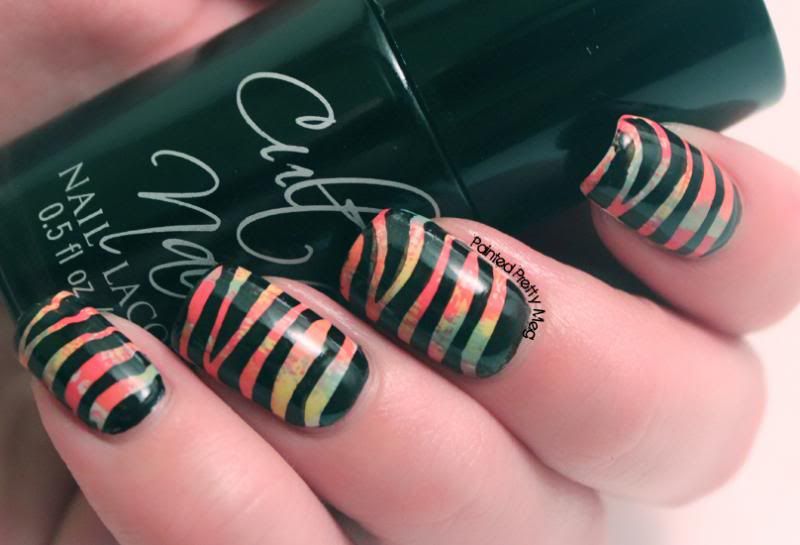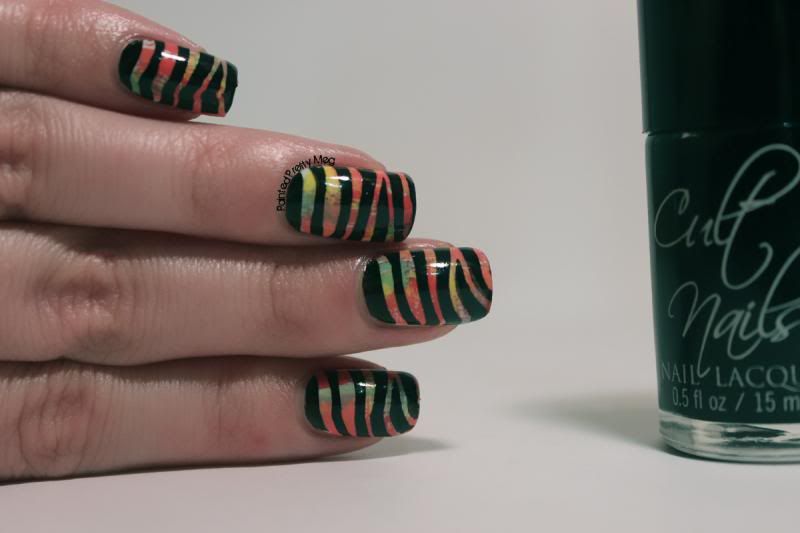 I love the colours in this look, I love the bright colours, matched with a funky zebra pattern. I like how it screams happy, fun, and sunshine and most importantly, SUMMER! :P with that said however, I was not pleased with how my stamping turned out. I just couldn't seem to line up the stamper that day, or get a clean image in some cases, it was beyond frustrating and after several failed attempts, this was what I ended up with. Looking back now, it most likely had to do with the fact that I was coming down with the flu and less to do with me somehow losing skill at stamping :P but at the time, it was so frustrating and confusing since I couldn't seem to just get it right, and I haven't had that issue in a while! They all can't be winners though! lol
Even with the incredibly frustrating stamping, I wore this look all weekend, in part, due to being busy, and partly because I had, and still have the flu lol. I really liked the distressed look, and will certainly be doing it again, not only is it beyond easy to achieve, and quick to do. It looks really neat! I used, OPI My Boyfriend Scales Walls, as my base, then once that was dry, I grabbed I Just Can't Cope-a-cabana, Where did Suzi's Man Go?, Toucan Do it if You Try, and Live.Love.Carnival all from the OPI Brazil Collection for my distressed look, I topped that off with my trusty H.K. Girl Top Coat and then stamped with a MoYou London plate, in Cult Nails Nevermore.
I think that mostly covers it for today guys and gals, and please don't be to harsh on my less then awesome stamping!! :P I don't have much of an update on nail school yet, I am still working on the get started details, but I am super excited, and honestly can barely wait to do this!
Till next time Kittens! <3