Hi Guys!
Recently I decided to take on the incredibly challenging, but oh so pretty, water marbling! My end results were far, far, far from perfect, but I think with some practice and work at it I could get the hang of it, and besides, even my "meh" results I still loved!
I played it safe, and only did one nail on each hand, since going into this I figured it would be challenging, (and I wasn't wrong, haha ) I paired it with the absolutely gorgeous Cloud Atlas by Glam Polish. and did a gradient on my pinky, using the same colours I water marbled with, anyway, enough rambling, let's show off my first water marble!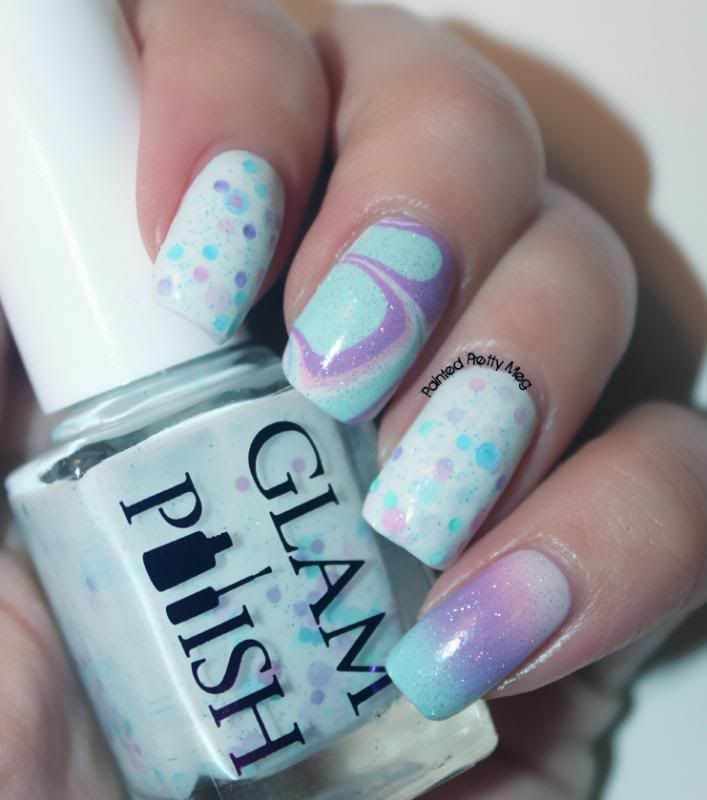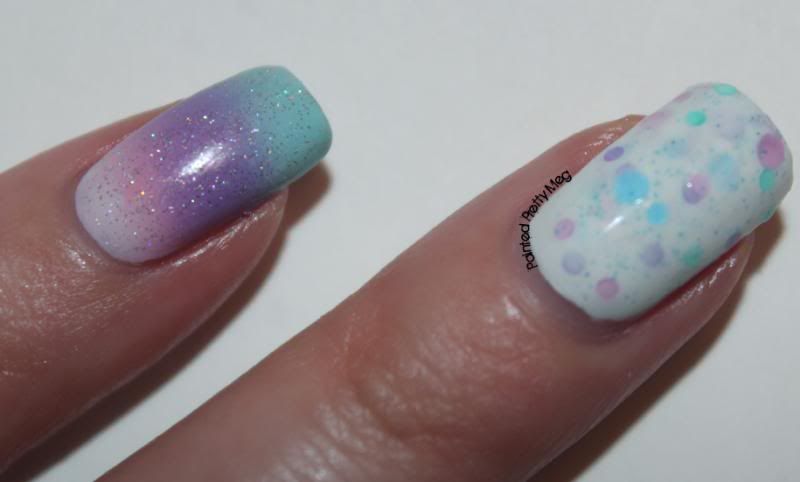 Clearly, my water marbling skills need some work, but I think for a first try at this technique, it isn't THAT bad! :P I like the effect enough, and it wasn't a total nightmare to achieve, which is good, cause I have read and heard from some, that is can be when it comes to water marbling. Overall because of the gorgeous colours, and that Glam Polish shade, I still love these nails, and I will certainly be trying this technique again.
Now, What colours did I use to get my meh water marble, and my pretty gradient!? Well, that pretty blue colour is Lime Crime Once in a Blue Mouse, and the purple is Essie Play Date (which btw I use more then any other purple and I love, love, love) the pink is OPI Pinking of You, from the 2013 Breast Cancer awareness release, and the white is OPI My Boyfriend Scales Walls, which is the best white ever, and sadly very very hard to find, since OPI no longer makes it, and it was limited release. If you do manage to find a bottle, grab it up, you won't be sorry! I, myself have 2 backup bottles, one, I managed to snag from Winners, and one from my local Beauty Supply store.
Alright Guys and Gals, I think that is mostly it for today, one thing I just NEED to share before I go though, I recently applied to nail school, with the hopes of being able to do this as a career, and this morning I found out I will in fact be attending school! I am pretty excited about this, and can't wait to share all the ups and downs with you guys!
Till next time Kittens! <3