Heya Guys!!
Happy Friday! Today I have for you another nail stamping mani. It was a really simple manicure done with only 3 polishes; OPI Jade is the New Black, Cult Nails Tempest and OPI This Gown Needs a Crown. Let me just say, OPI Jade is the New Black, might be my new favorite green ever! It is such a stunning dark, but bright green colour, that I just fell in love with the second I put it on.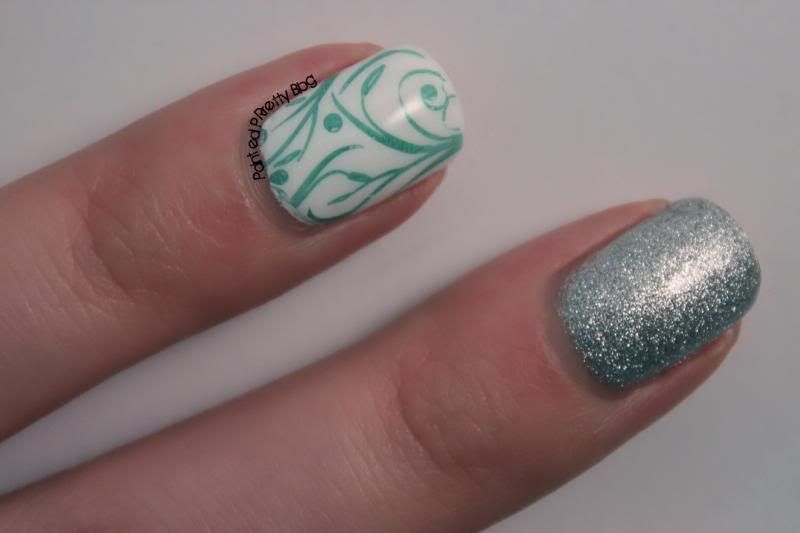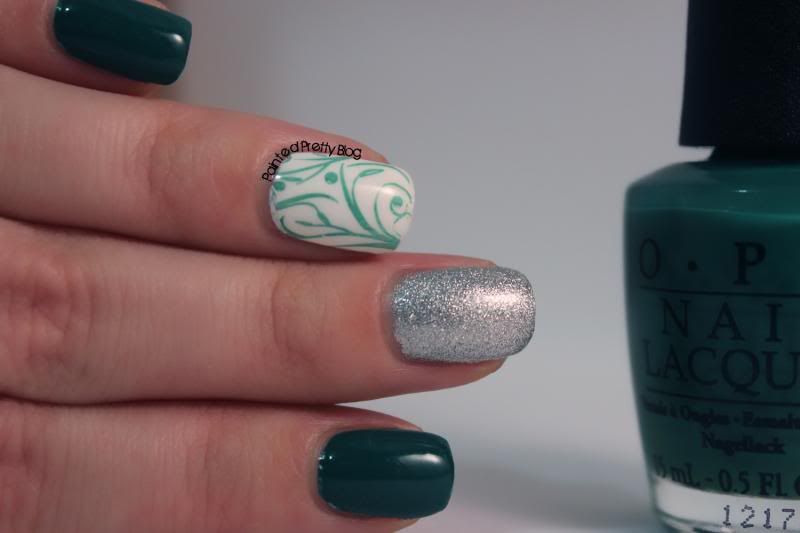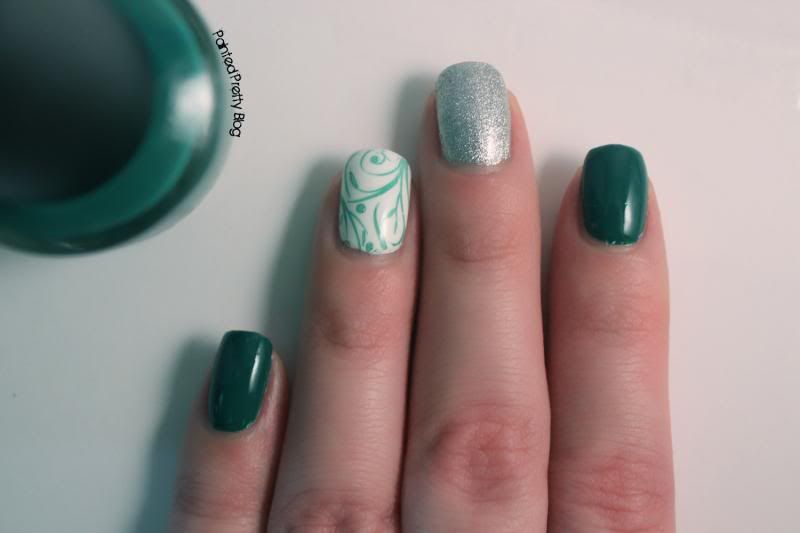 As you can see, it is very simple, but I think, that is what I like best about it . The soft elegant simplicity of this mani, is what makes it work. I also love the accent glitter nail, it adds just the right amount of bling so that it isn't too boring!
As a side thought, I am still having a bit of trouble combating the harsh cold weather, and keeping my skin in good condition. I feel like I moisturize and oil my hands and cuticles up a thousand times a day, and am still not getting anywhere with it, Any tips anyone wants to send my way would be awesome!!
Alright guys and gals, I think that's it for today. I hope everyone is enjoying their Friday, and I hope everyone has a great weekend.