Hey Guys!
Today I have for you a Cirque Colors polish to show you, from the new Alchemy collection. The entire collection is outta this world, stunning, and Cirque is very quickly becoming one of my favorite indie polish brands.
This is Chrysopoeia. It is a gold, yellow holographic polish. There is so much depth to this colour, that I am not even sure saying gold/yellow is accurate.
Just look at this shift there! It is so eye catching, not to mention such a flattering colour. I don't normally wear golds, since they tend to make me look washed out, but this doesn't do that at all!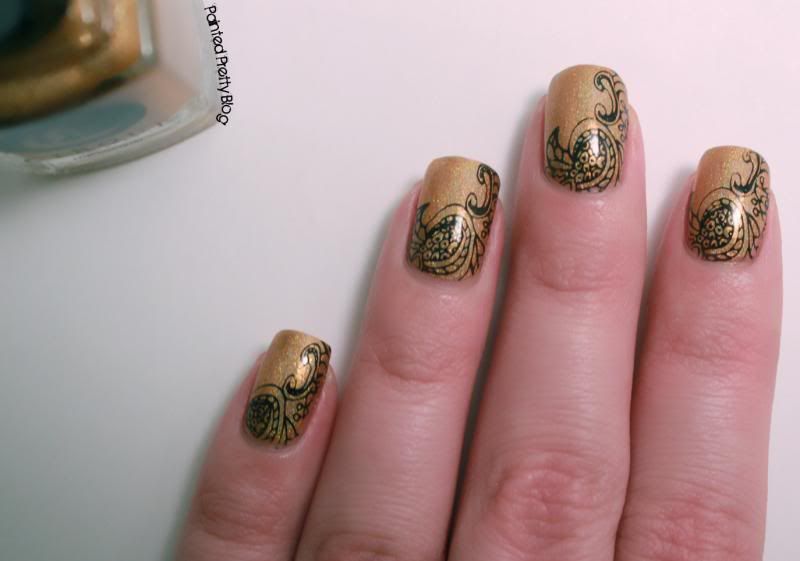 As you can see, even when the holo is hiding it is still a gorgeous flattering colour.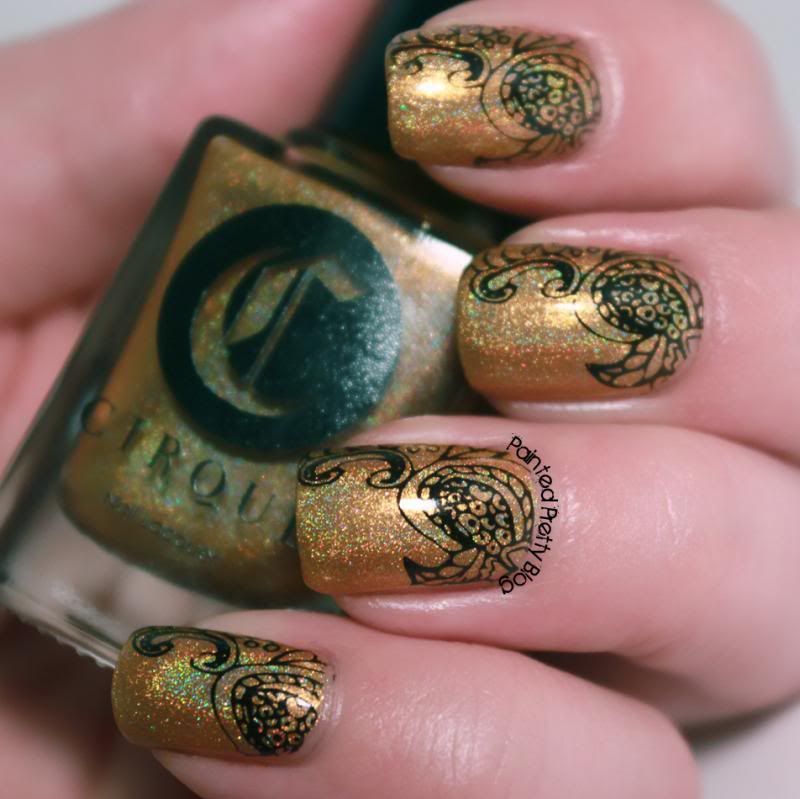 As you can see, the holo effect is quite strong in this polish. These were all taken in my lightbox, and I actually had more trouble getting an image without holo then with. To complete this look I stamped with my new MoYou London plates, that I recently got as a birthday gift. I used Pro Plate 06 for this mani. I stamped using Cult Nails Tempest, which was also another birthday gift.
I just adore Chrysopoeia. I think it is the perfect balance of yellow/gold, and the holo just makes it that much more stunning. This polish, like all Cirque polishes I have tried went on amazingly well. I highly recommend everyone grab this up. I know this polish will grace my nails many more times.
Alright guys and gals, I know it has been a bit of a delay since my last post, and I am terribly sorry about that, with the holiday season, and looking at schools, and my birthday this past week, time just got away from me. If you are missing me, I will throw out another shameless plug for myself here, I do keep up a bit better on instagram! I hope everyone had an amazing week, and let's cross our fingers that things don't get to busy for me over the holidays.