Hey Guys!
It's been a whole week! Wow, how did that happen!? To make it worse, I have had this mostly ready to go for a few days, but with work, and some real life stuff getting in the way. I haven't had a chance to post it. I actually, don't even have time today, since I should be getting ready for work, but this sounded like more fun anyway. Plus, I refuse to go more then a week without posting, I know the 4 people who read this look forward to my posts! haha..
Okay, since I am short on time, I will get right to the pictures, my last few posts have been to wordy anyway. :P I wore this a few days back. Simply put, I loved it. Which was weird, cause as it was coming together on my nails, I didn't, not at all. It even, almost, got taken off before I finished a couple times. I am really glad I didn't give into the urge though, cause it came out awesome.
Alright, time to judge for yourselves, not too harshly though!!
Sunlight.
Sunlight.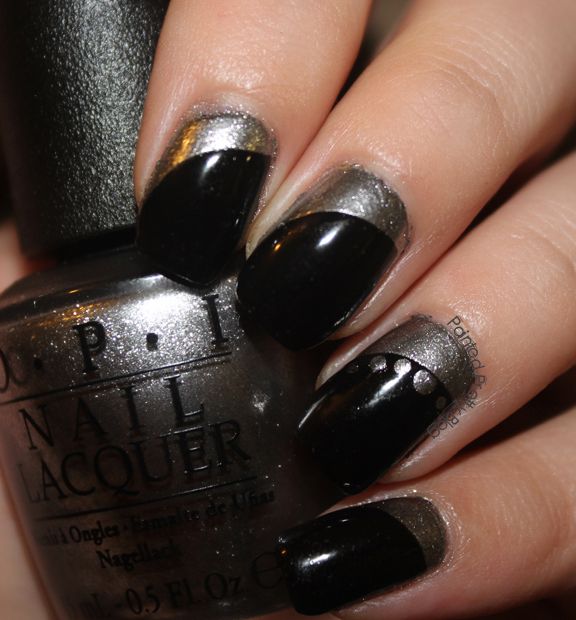 Indoor shot.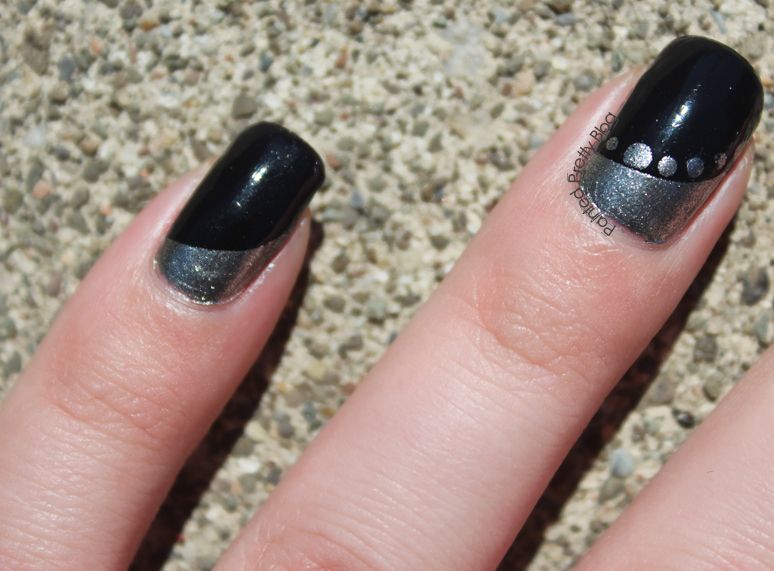 Sunlight.
This was a bit of a learning experience. I am not sure if it was just me, or if black is notoriously hard to photograph, but I had a lot of trouble getting the images to come out clear and concise, and not having the black blend into other things, shadows, the bottle handle, etc..I will keep working on it though!
Speaking of photo's, I have now, finally!! built a light box, (yay!!) so that should help tremendously in the quality of my photo's. This is all a huge learning process, that is for sure! I feel like, I am improving though, week after week, learning my craft, and not sucking quite as much as the previous week! Maybe, one day I will have pictures I don't find a ton of flaws in!
A little something to note before I finish off this post. I adore Haven't the Foggiest. It goes on like a total dream. I had read previously about how nice this polish applies, but it was even better then I expected. No brush strokes, smooth, not to thick. It was a-maz-zing! I have been mostly meh about the mainstream fall collections, but this shade has won my heart. If you haven't gotten yet, I highly encourage you to pick it up.
Anyway, I hope everyone had an awesome weekend. I had to work, but only on the Saturday, so it was still a pretty decent weekend. Till next time kittens <3