Heya Guys!!
A full week again!! I have had a lot of real life drama lately, which has been keeping me pretty busy :l It sucks, and a poor excuse I know! however, it should be all dealt with, in the next couple of weeks, and I promise to not go more then 1 week without posting...
I will keep it short again today, since I (what a shock) don't have a ton of time. I recently have been delving into holos. Up until recently, I found them to be a once in a blue moon polish for me. The annoyance of how difficult they are to apply, paired with the fact that they chip within a day or two, had me mostly shying away from anything holo. This all recently changed however, when I discovered that Cirque holo's are pretty much magic awesome sauce in a bottle. Today's post features that awesome sauce polish, called Vesuvius.
At the moment, I only have the 1 holo from Cirque, but I am certainly planning on picking up a few more. These not only applied amazing, none of the normal holo nightmares, but they lasted as well! I ended up taking it off on day 3, and at that time, still no chips, and next to no tip wear! I would say a win in my books!
Alright enough chatting about this, time for you see how gorgeous this polish is!!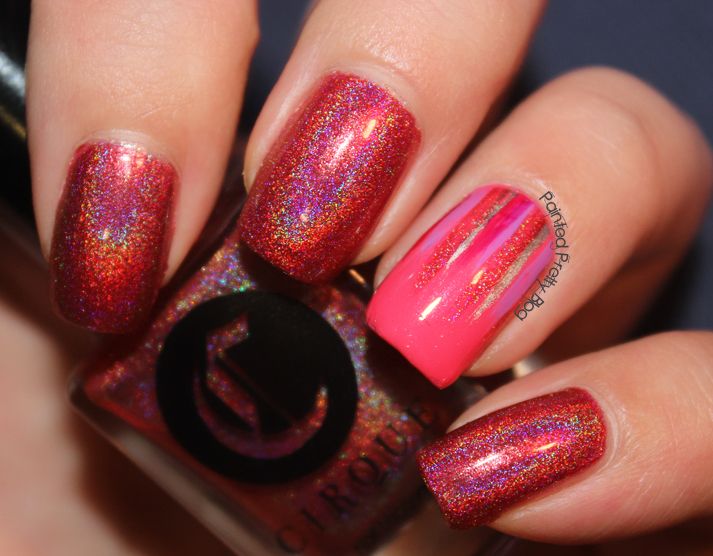 The holo effect is amazingly strong.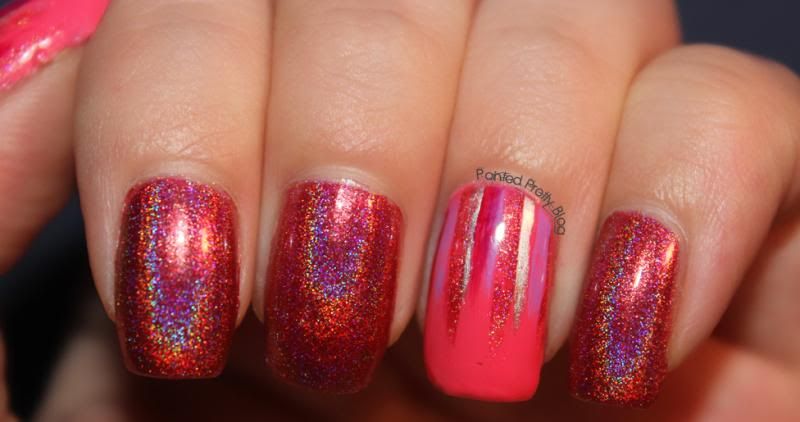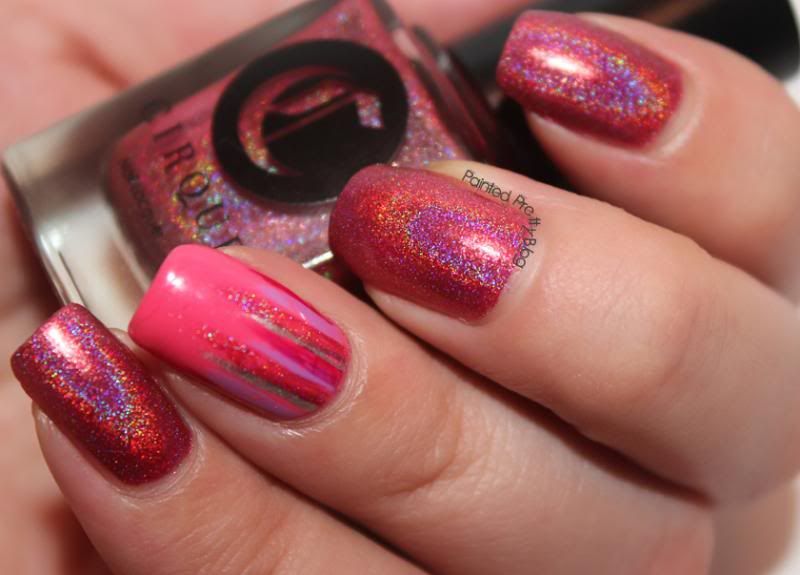 All these images were under artificial lighting, in my light box! (little yay! for new lightbox!) I actually didn't manage to get any decent sunlight pictures. It has been super cloudy and rainy for over a week, so every image I took turned out "meh" at best. As you can see though, that doesn't seem to dampen this polish at all, (like my pun there!?) It has an incredibly strong holo effect, even under indoor lighting, which was yet another reason I was so impressed by it.
As a side note, the waterfall nail, which was inspired by the amazing, wonderful talent that is
The Nailasaurus
was actually pretty easy to do! I was worried that I wouldn't be able to make straight enough lines, but it turned out pretty decent! For my waterfall lines I used Essie - Play Date for the purple. Essie - No Place like Chrome for the silver and Cirque - Vesuvius for the holo pink. The base is Zoya - Micky.
Alright, I think that is all for today guys! I hope everyone enjoyed their weekends, mine was...hectic! Till next time kittens!!