Afternoon Guys!
I hope everyone is having a good week! My week so far has been pretty amazing. Like I mentioned last Friday, my favourite person in the whole wide world is here right now, so it has made for a pretty awesome sauce week!
I couldn't stand to let a whole week pass with no post, so I managed to throw this together! Since, I am pretty short on time though, I will make this quick, so let's get right to it today!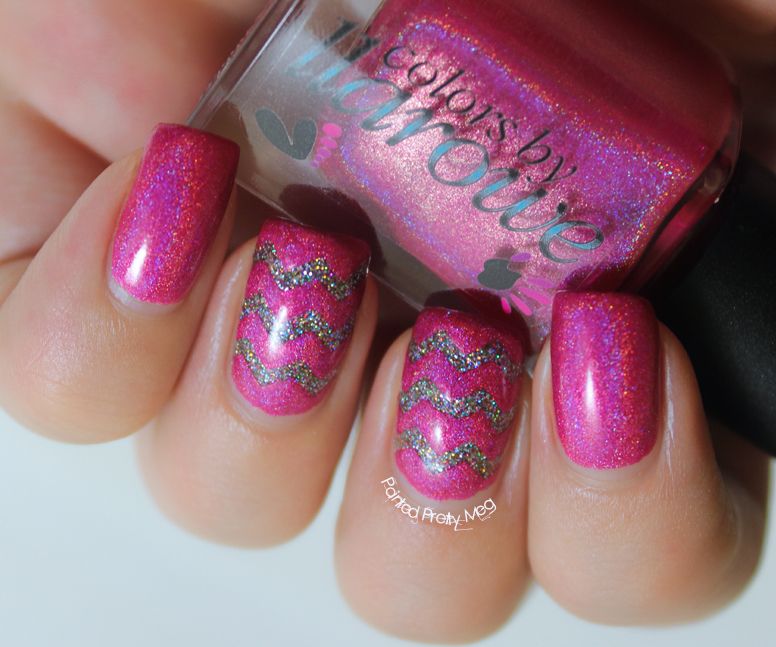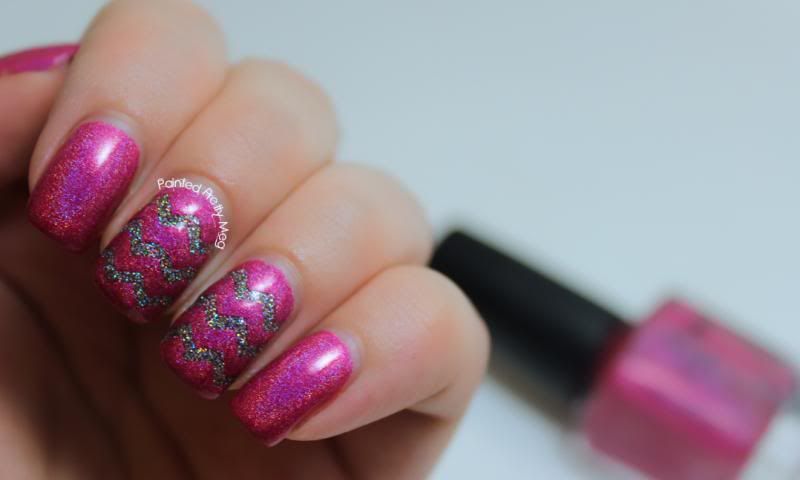 This pretty lovely is Colors By Llarowe It's Shocking. I believe it came out this past December. It is classified as a scattered holographic polish, but honestly, it is so tightly packed, It looks linear. It is on the softer side of holo, especially with how intense CBL holo's normally are, but where it lacks intense holo, it seriously makes up for it, in gorgeous eye searing, hot pink. It was like most CBL polishes in being a 1 coater, however in my pictures I did 2 out of habit. I am pretty sure you could stamp well with this polish, something I will have to try soon. It is a tad on the thick side, but I have come to expect that from CBL polishes, and it is nothing that makes it hard to work with at all.
I paired this with the stunning sparkly, awesome, Girly Bits A Stripper Has Been Sleeping in My Bed. This polish, just, wow...I SO wish it had photographed in all it's sparkly glory, I tried everything, even trekking around in my yard, and snapping sunshine pictures, and nothing, not a single image even came close to showing off just how sparkly this polish is. You will just have to take my word for it. It is sparkly. Seriously, insanely, out of this world, sparkly!
The chevrons, as always, were done with Nail Vinyls, which I am not even sure I still need to mention, since I do chevrons so often! :P It is all topped off with HK Girl, Oh! and one thing to mention here, to smooth out the glitter polish, I used a coat of Poshe Fast Drying Base Coat, over the polish before I top coated. I know some people use Gelous, but honestly, I don't much care for the thickness that polish gives, I read somewhere on the interwebs, about Poshe working just as well, without the thickness, so I recently picked up a bottle and tried it out. I am very happy to say, it did work just as well, and without the thickness. If you are in the same boat I was, I highly recommend, trying out Poshe.
Alright guys and gals, I have stayed longer then I should! The curse of someone who rambles as much as I do! :P Till next time Kittens! <3