Hey Guys!!
It is almost Halloween, and so I thought it was probably a good idea to get a festive Halloween mani up on the blog! I love Halloween, I find it to be such a fun holiday! Plus, Halloween is candy, candy, candy and I have a borderline addiction to all things candy! So Halloween and myself are pretty tight!
I had tons of fun doing this, like I have mentioned many, many times before, I am still fairly new to the nail world, so this was my first Halloween inspired mani! I really like how this turned out. It is fun, crazy and festive, which for me is just perfect for Halloween.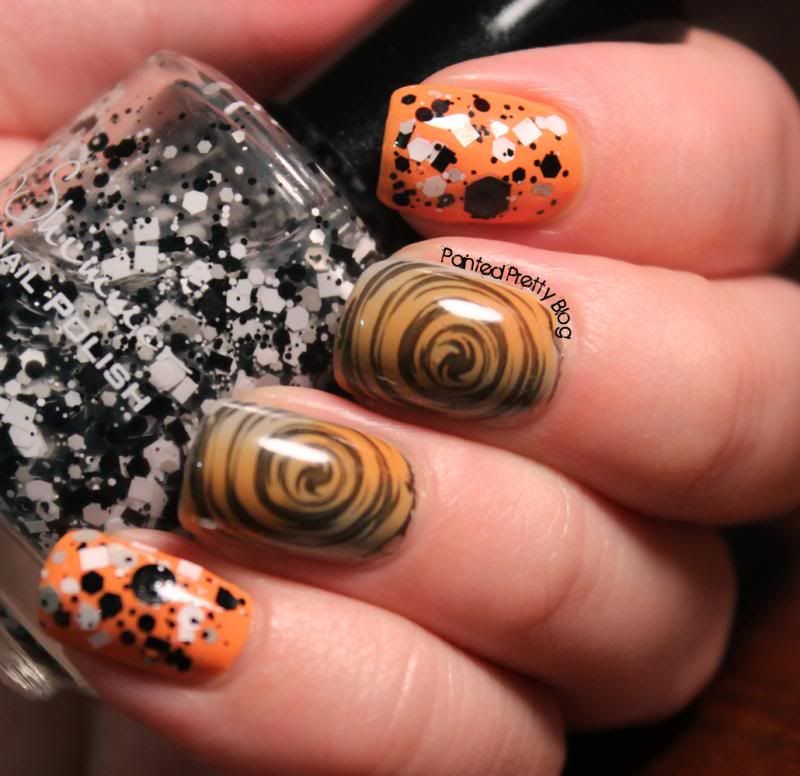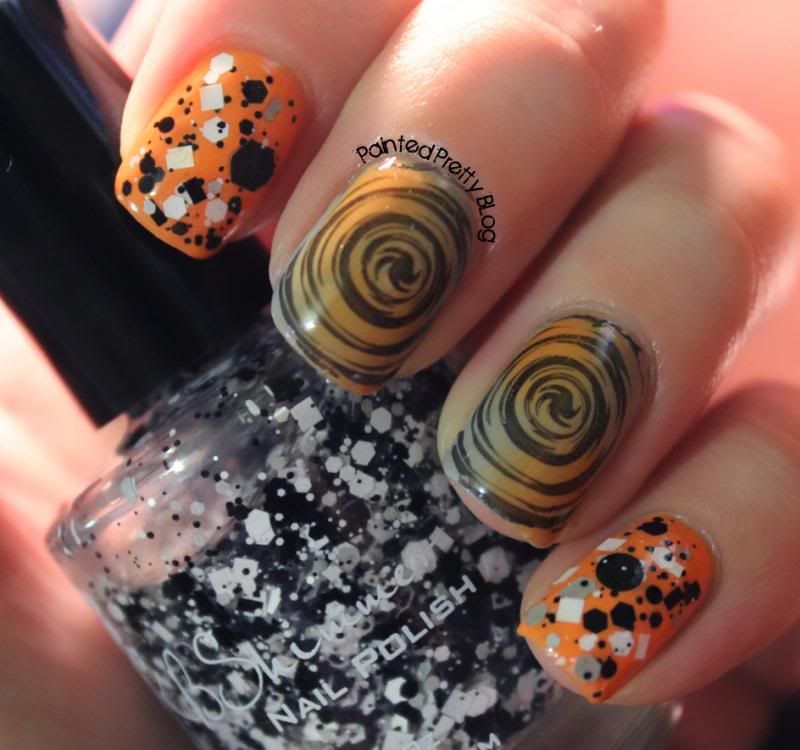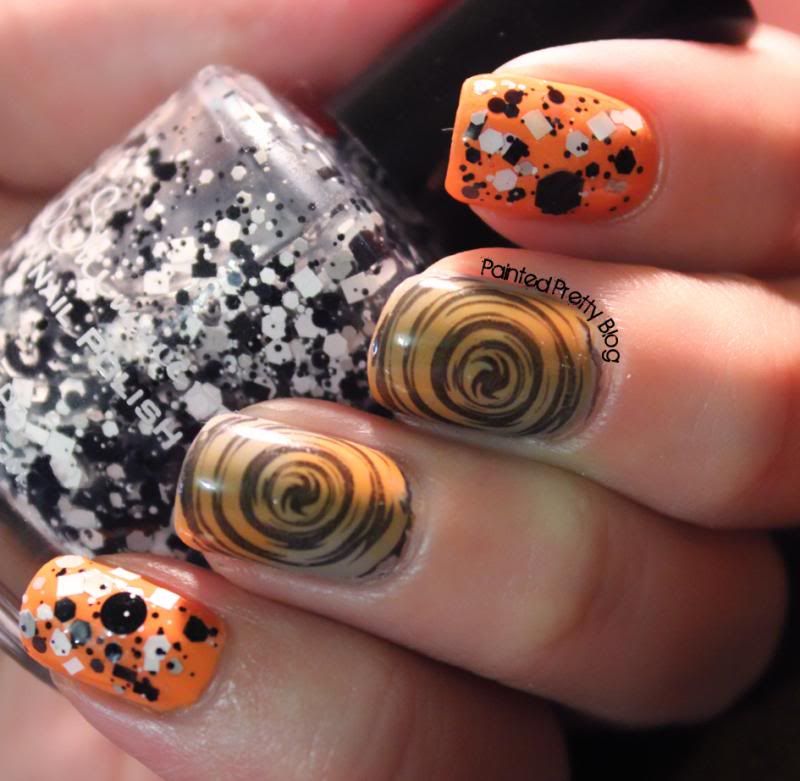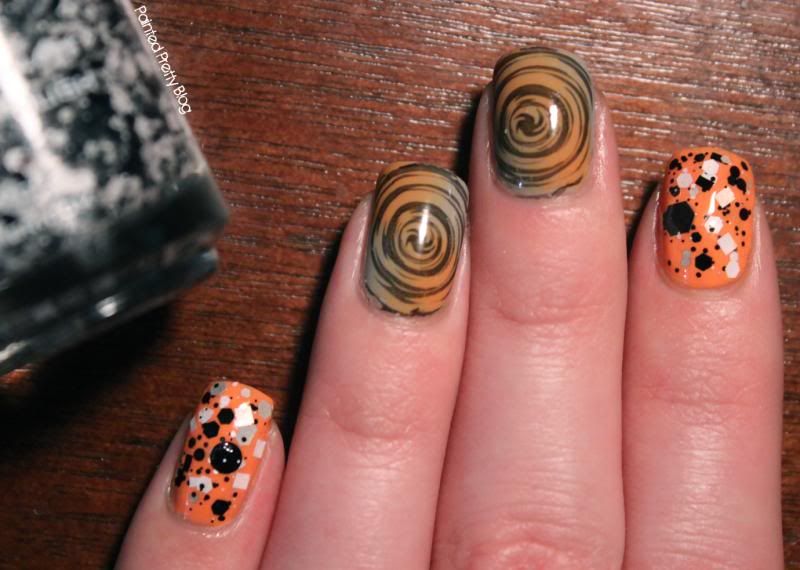 Isn't it fun looking!? Sadly, I am not doing much for Halloween this year. It seems to be one of those years, where I ask around if anyone wants to do anything fun, and everyone says "Nah, I think I will just stay in this year" At least I can celebrate with some bad horror flicks and my festive mani though!
To get this look, I started with a base of Zoya - Arizona on my thumb, pointer and pinky fingers, and a base of Zoya - Dove on my middle and ring fingers. I let that dry a bit, then took out KBShimmer - Greyscale, and put it over the fingers with the orange base. There was a bit of glitter placement since the glitters are so large, but nothing major. That glitter topper applies pretty effortlessly. Then I took out a sponge and added Zoya - Dove and Zoya - Arizona in a checkered like pattern, and sponged that onto my middle and ring fingers. Once that was dry (sped up with a quick dry top coat) I took out Bundle Monster Plate BM-415 and stamped the image onto my middle and ring fingers, and voila! I was done!
This mani didn't take to long to do, especially now that I am starting too really improve with my stamping skills. It is, and has been an awesome learning experience, and I am not perfect yet, but I am getting there! I am really enjoying watching my progress happen with stamping. It is neat to see myself grow and learn with it.
Alright guys and gals, I think that pretty much covers it for one day. Even though I am not doing much for Halloween I am still really looking forward to it. Do any of you guys have any awesome fun Halloween plans? I know aside from bad horror flicks, Rocky Horror Picture Show will be on my list, how can it not be!? It is THE Halloween movie!! :P Anyway, till next time Kittens.