Heya Guys,
Today I have a gorgeous, holo awesome, polish. Ever since I saw the first images of the Cirque Heritage collection, I started drooling. I fell hard for the gorgeous colours, the super cool names, and the intense rainbows. When they became available, I bought 5 of the 7 polishes from the collection, without even hesitating. They arrived yesterday, and I barely waited 10 minutes to try out the one I had been lemming the most. Cirque Cerrillos.
This is a gorgeous, turquoise holo polish, with a super strong holo effect, but what makes it so stunning, is that it has turquoise glitters mixed into the polish, so it gives it a glowly effect, when indoors, and adds to the rainbow effect outdoors. I will admit it, I am completely smitten, and now after only wearing one, I know I absolutely need the last 2 in my collection.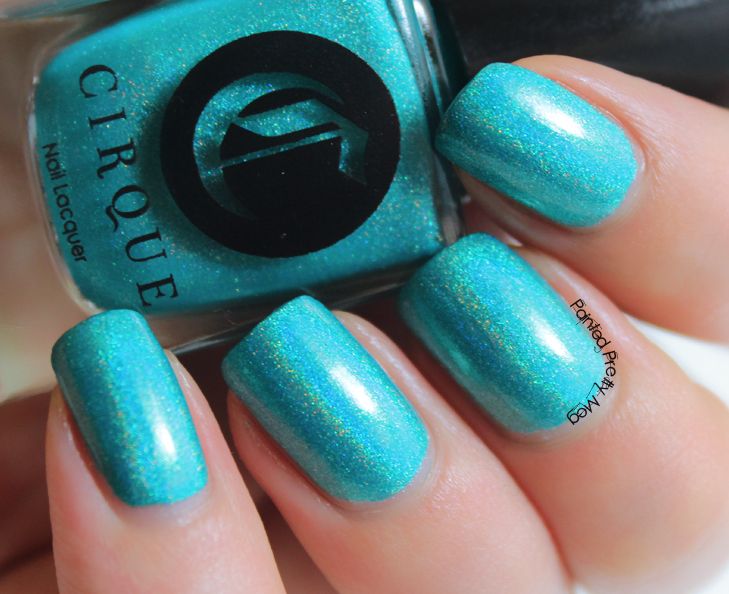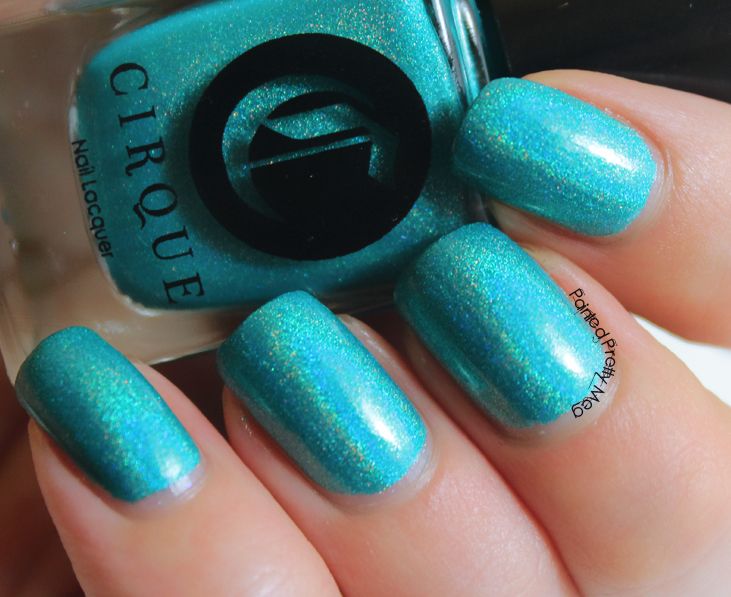 My pictures, lean a bit more blue, then it is in real life, and the holo doesn't come out in my lightbox near as strong, as it is in real life, but isn't that always the case with holos. Soon, here in Canadaland it will be summer, so some outdoor shots, with sunshine will be possible. :D Also, I am not sure why, but for some reason, every picture I took, made my skin lean a bit on the orange side, which I can assure you, does not hold true in real life. I am not sure why my camera, was going a bit crazy, perhaps the awesome of this polish was just to much to handle! :P
The application is great, for this polish, 2 easy, quick coats, top coat and I was done. The top coat also didn't dull the holo effect at all, which is always something of a huge plus when it comes to a holo polish. If you are into holo's this entire collection is definitely something you should check out!
Alright guys and gals, I think that mostly covers it for one day. I also wanna say a quick sorry, for being quiet all week, I should have queued up my posts a bit better last week, so as not to leave you all with nothing this week. Either way, I hope you all are having a good week!