Heya guys!!
Today I have something that didn't come out quite as planned, I wouldn't go so far, as to call it a nail fail, but it wasn't what I intended either! I started this off, wanting to wear Cirque Colors Sani. It is a gorgeous silver holographic polish, that is also a silver foil. It is part of the new Heritage Collection, and I love it almost as much as I loved
Cerrillos
. It has an almost oil spill like rainbow effect to it at some angles, and at others it is a in your face rainbow. It has a ton of depth, and I can certainly see myself wearing it over and over again.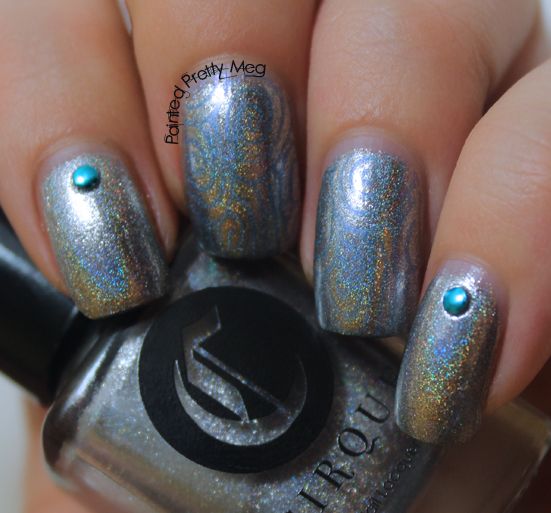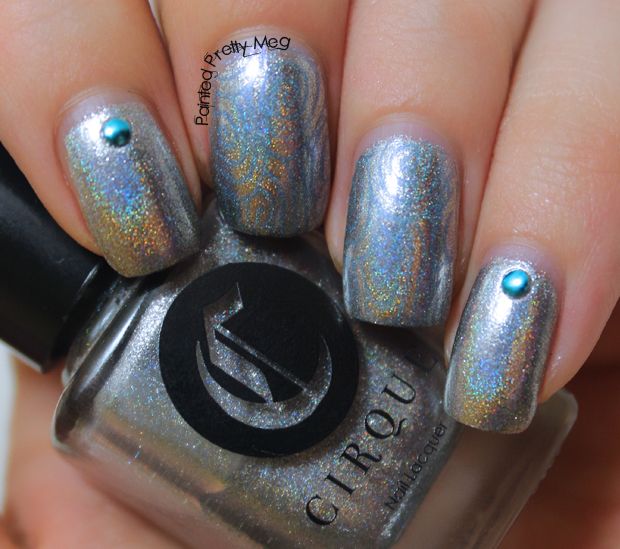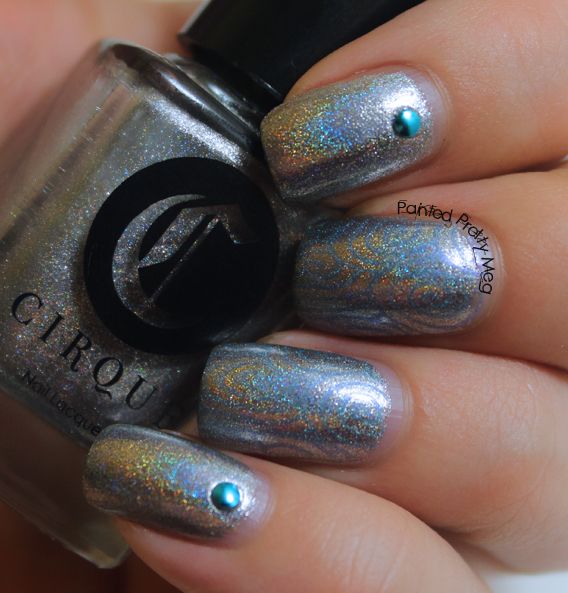 As you can see, if you look really close, I attempted some stamping over Sani, however, the polish I picked, which is Mentality Polish: Deuce, was a bit to close in finish, and not quite dark enough to show up like I had hoped. It still looks really nice, a very almost not there subtle stamping effect, like you might have to look twice to see it, an illusion of stamping, if you will, but I wasn't going for that when I started, so I might have to try this again, with a darker colour. I will also add here, that Mentality Deuce was not the problem. Deuce is actually from the stampers collection, and it stamps wonderfully, and is super opaque, I just picked the wrong colour as my base!
Even though, this wasn't quite the look I was going for, I still really enjoy it, and I love, love, love Sani, so it still counts as a win in my book! I am pretty certain actually, that I am going to be head over heels for the entire Heritage Collection, cause I fall hard all over again every time I wear a new colour. If you are looking for a super unique Silver holo polish, this just might be it. I certainly don't own anything even close to Sani in my collection, the foil quality, makes it incredibly unique.
Alright guys and gals, I think that covers it for today. Have any of you, ever had a plan for nails when you start, and even though it doesn't work out, you end up loving it just the same?? Do you have a favourite from the Heritage Collection? Have you picked up Sani? Let me know in the comments! Till next time kittens! <3