Hi Guys!!
Happy Saturday! I have been hard at work all week, trying to get my nail room in order, it is coming along amazingly well, and I can't wait to finish it up this week, and finally be able to start using it!
Even though, I have been busy, to the point of insanity :( I did manage to get a little nail art done! I somewhat, cheated though, and used water decals, from
Born Pretty Store
. I have to say, this was my first time using these, and I loved them. They are super easy to use, and they are incredibly cute on! Between that, and their incredibly affordable price point, I can say with certainty, that I will be using these again.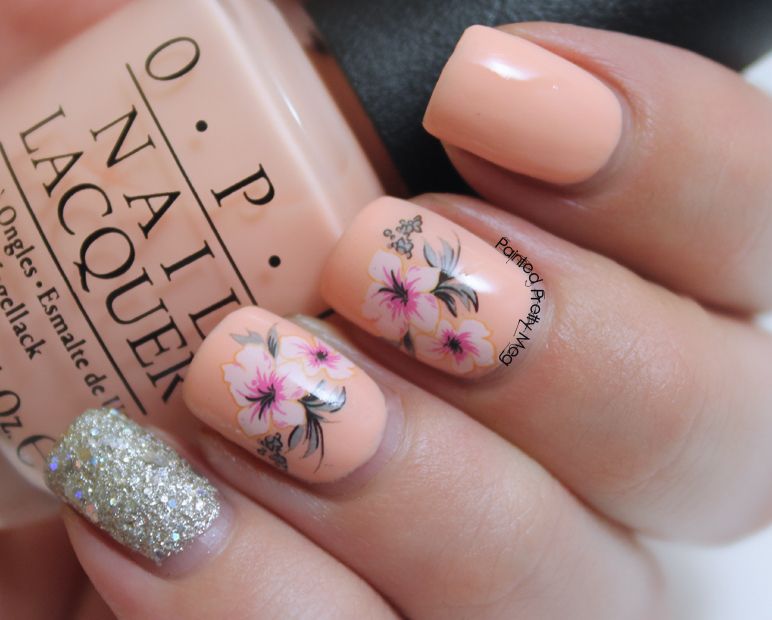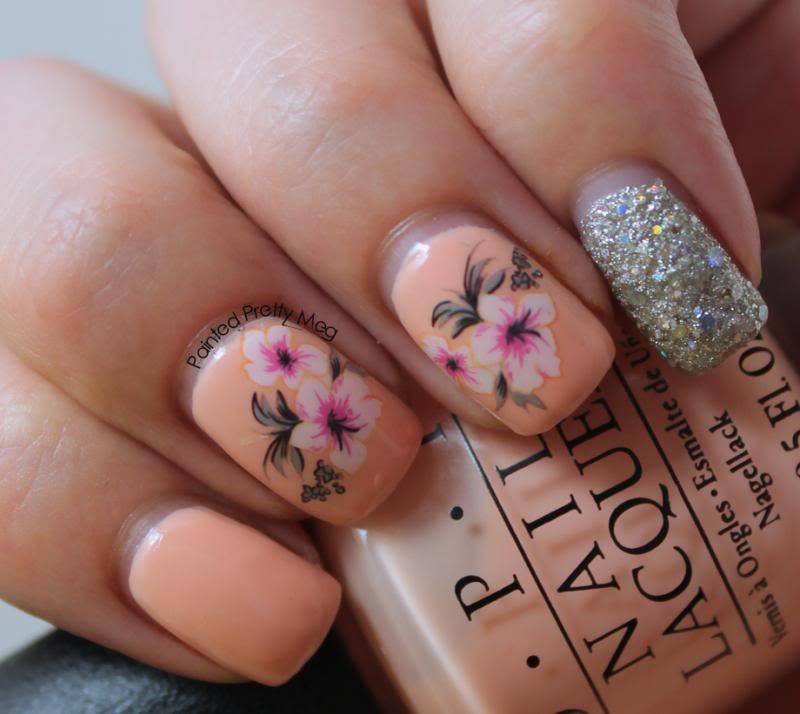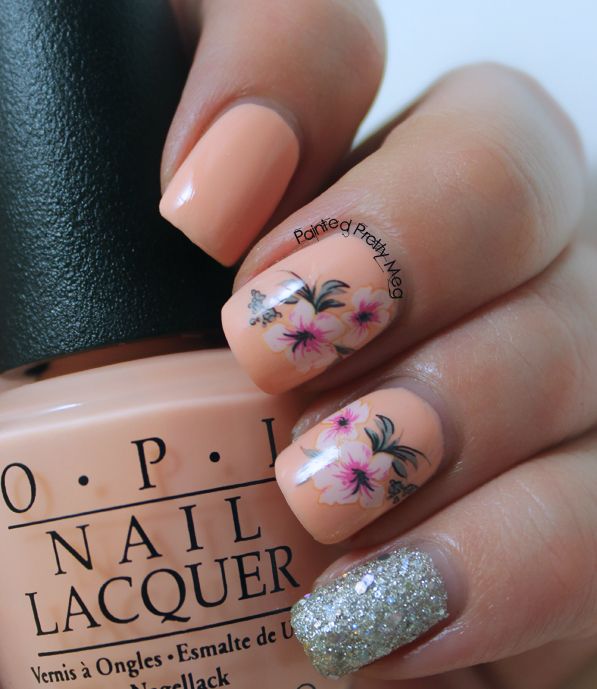 I really love how theses came out, especially since, it was so easy, and fast to achieve. The base on my pointer, middle, and ring finger is OPI Chillin' Like A Villain, from the new soft shades collection this year. A note about this polish, I do love it, and I think that this shade is gorgeous, especially on my skin tone, but I was not super happy that it took 4 coats to reach opacity. It isn't a deal breaker for me, but I know it would be for some people, so I thought I would note that here. My pinky is Zoya Cosmo, and seriously, be still my heart! I am in love! I only got this one, from this trio, cause I wasn't sure I would love the finish, after hearing mixed reviews, but I am in love, deeply, madly, truly! :P and I know I need the other two in my life now!
Alright, guys and gals! I think that covers it all for today, I hope everyone has a good weekend, mine is going to be busy, but, it will mostly be working on my nail room, and hopefully finishing it up, so I can't really complain to much. I can't wait to show you all, the finished product, which will hopefully, fingers crossed, be by the end of next week! Alright, till next time Kittens! < 3